Stay date : 2020/2/20~2020/12/30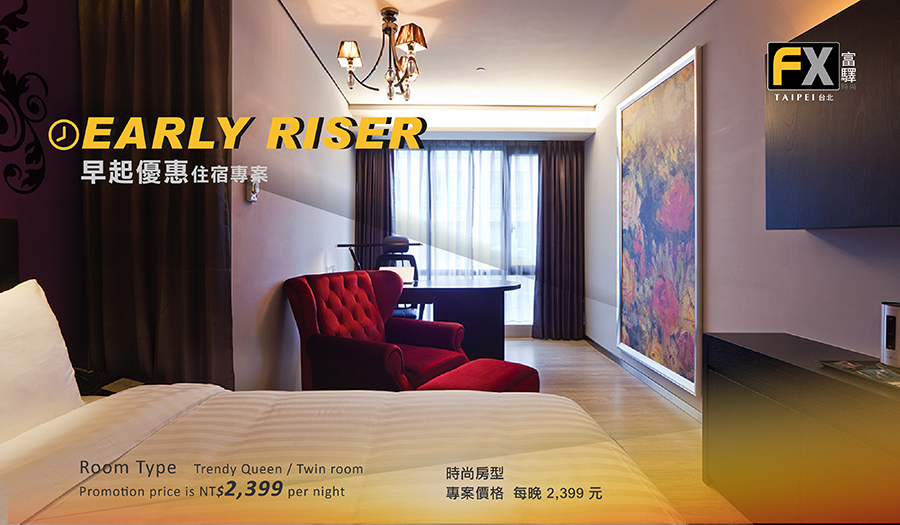 【EARLY RISER】
Room Type : Trendy Queen / Twin room, Promotion price is 2,399 per night.
Detail
※ Check-out before 08:00 AM.
※ Inclusive of buffet breakfast.
※ For late check-outs after 8am, every hour thereafter will be charged at NT$300.
※ Promotion from Sunday to Thursday.